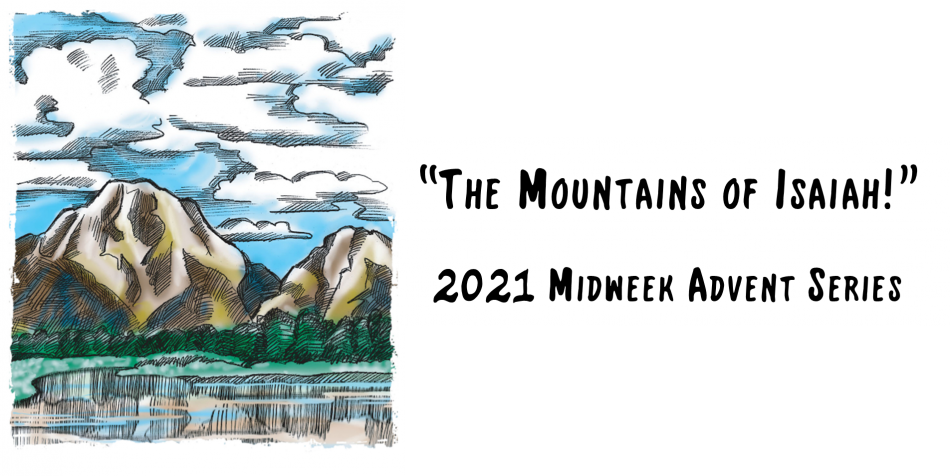 2021 Midweek Advent Series
Having grown up going to the Appalachian Mountains as a youngster and recently going to the Pacific Northwest (Olympic National Park) where the mountains are really 'BIG" you might say that Mountains can be seen as big, huge, and majestic! And they are! Climbing the highest mountains of the world are seen as an explorers elite endeavor for those who are willing to risk life and limb to be able to say, "I conquered it!" f course, there are many analogies in the Bible referring to mountains as 'blocking the way', insurmountable, unscaleable, roadblocks to keep a person from being able to achieve and intended goal. But another way that God uses the term is to describe the indescribable mountain of God's mercy and grace. The mountain of sin IS man's worst nightmare! It is a power that everyone coming into this world is infected with, and it's power remains until its final end – death. The Bible says, The wages of sin is death." Romans 6: 23 We witness its power everyday in lives and relationships that are broken and untenable. Yet, in God's mercy, His mountains of Peace, Good News, Reunion, Life and Restoration are only a few of the many references in the Old Testament book of Isaiah. This mighty prophet probably has some of the clearest proclamations of God's Gospel/Good News for mankind. Even though God's people struggle with our sin nature, God continues to remind of His presence in our lies and the hope we have in Jesus, the Christ, the Messiah of all God's saving/ ruling promises! This series will also be our message/theme for Christmas Eve and Christmas Day.  
Dec 1, 8, 15 at 11am and 7 pm.
Christmas Eve – 7 pm Christmas Day at 10 am